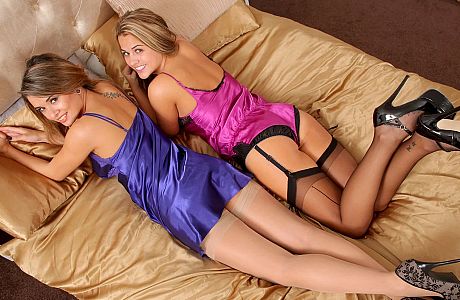 Only Silk & Satin review
Only Silk And Satin has a very specific theme that it always sticks to in both videos and photos. All of these gorgeous British babes pose in silky dresses and nice underwear before slowly taking it all off. Sometimes the girls end up fully naked, tits and pussies out, and other times they just give a taste of nudity. Softcore is their brand, and they never stray from that.
The photography is where Only Silk and Satin really shines. Every two or three days, at the latest, new softcore porn photos are added. There are already 3860 high-resolution photo sets to keep you busy. There are three or four different Zip files that you can download to get them. You can download as many as you want, just like with the videos.
The site is best for silk and satin dresses, ties, and underwear. Very good variety of models, most of whom have big busts and curves. There are a lot of close-ups of behinds, feet, legs, and breasts. For a softcore site, the poses were very hot.