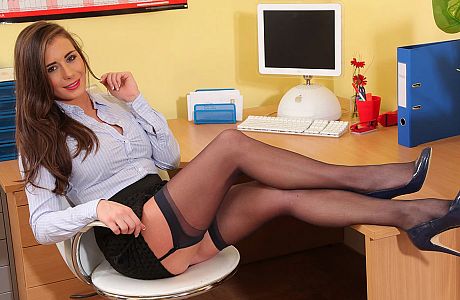 Only Secretaries review
The basic gist of it is that they provide a plethora of pictures of attractive women acting as secretaries. Stockings, skirts, and high heels are featured prominently, with a few more exotic styles sprinkled in.
It's a fetish site for secretaries, so the photo sets tend to be rather mundane and lack originality. If you're into glam softcore, you'll appreciate this site's gallery section, where you'll find updates archived by month and year. Almost daily additions include a mix of new photos and videos, with the emphasis being on image collections (there are over 1,200 videos and 4,750 photo sets).
Only Secretaries is, without a doubt, a top pick among books of this type. The women are stunning, and the scene is never taken to an inappropriate level of sexuality. This is the right place to be if that's what you're seeking. This company has a huge selection, and the standard keeps rising. There are a lot of perks and nuances to this membership that I probably didn't cover in detail, so you'll have to sign up to find out.